Above and Beyond...
Above and Beyond Last Call
Awards for boozing beyond the call of duty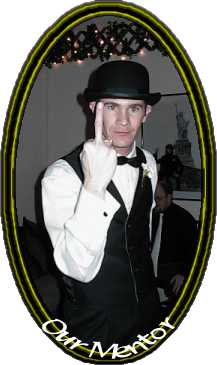 Skill Badge: Smart-Ass Prick Bartender
Motto: "Fuck You!"
Nominated by Harvey from Bad Money
The bartenders at the little Dallas Club in San Antonio, in addition to being the fastest fucking bartenders that ever lived, were all a bunch of smart-ass, rude, fucking pricks! We were Dick's Last Resort bartenders before Dick's Last Resort was a wet dream. Hell, fuck Dick's, we would probably have been fired from Dick's for being to rude!
So, The Bartender accepts this medal on behalf of all my fellow bartenders from the Legendary Dallas Club at Fredericksburg / Wurzbach in San Antonio
What should our next award be and to whom shall it go?
Be on the look out for Madfish Willie's awards presentation of The Homers next week. You'll get a chance to nominate, design and award a Homer to your favorite or least favorite blogger!
»
by
Madfish Willie
on January 23 ::
Permalink
::
Comments (5)
::
Funny Stuff